Team Campus Helps Golisano Children's Hospital Break Donation Record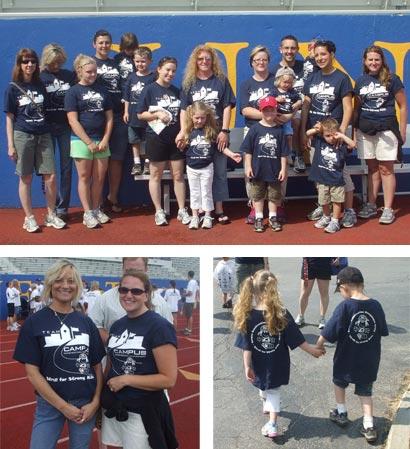 Campus CMG staff and families join the Stroll for Strong Kids to benefit children in need.
The 14th Annual Stroll for Strong Kids had record-breaking participation and support this year, and Team Campus was there in full stride. The annual fundraising event benefits the Golisano Children's Hospital in Rochester, which provides medical care to children, even when their family cannot afford it.
This year's event broke records for both turnout and donations received. More than 3,500 people participated in the charity event, which raised $22,000 more than last year for a grand total of $332,323.
Team Campus was able to raise $2,800 for the hospital this year. Campus CMG staff members participating in the event included Melanie Gallo (Team Captain), Paula Murphy, Brian Beachner, Marguerite Lester, Katie DiProspero, Melissa Shutt and Tracy Thomas.
---
RELATED INFORMATION:
About Golisano Children's Hospital:
The 124-bed Golisano Children's Hospital at the University of Rochester Medical Center is the area's only children's hospital. It serves as the referral center for all seriously ill or injured children from the 17-county Finger Lakes region. The hospital is committed to treating all children regardless of their family's ability to pay.