Pembroke CSD breaks ground at the Jr./Sr. High School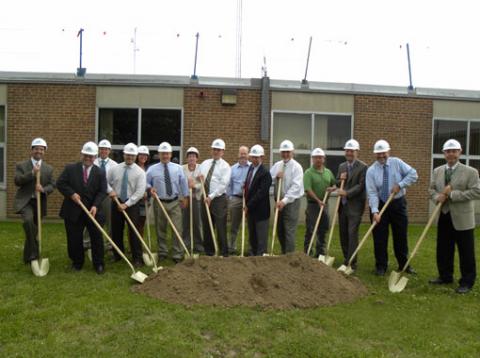 A Ground Breaking Ceremony took place at the site of a new Library Media Center at the Pembroke Jr./Sr. High School. The addition is part of the $25M Capital Project for the District. The ceremony took place on the evening of June 9, 2009. Among the attendees at the Pembroke CSD Ground Breaking Celebration were Pembroke CSD Board of Education & Administration, Clark Patterson Lee as the Architectural firm and Campus Construction Management Group. Campus's team on the project includes (Tom Caruso, Kevin Donaghue, Bill Graham, Cheryl McCall & Justin Zuchowski).
Included in this project will be a new athletic field & track, classroom renovations, major mechanical upgrades, roof replacements and some site improvements at the four District buildings which consist of a Jr./Sr. High School, two Elementary Schools and a Transportation Center.